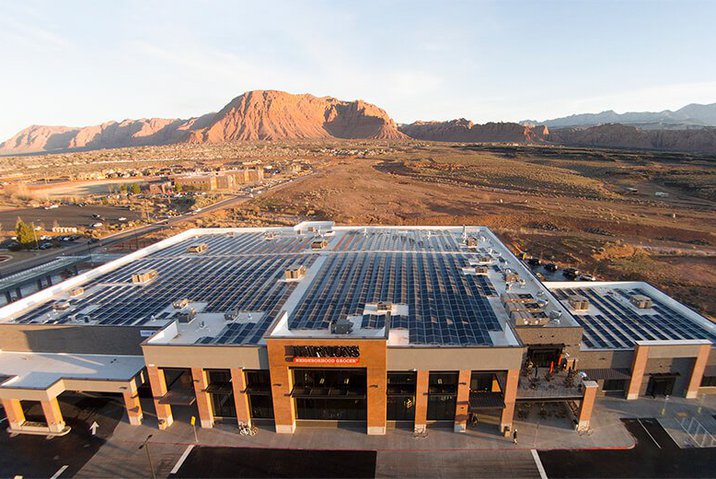 Solar Experience Since 2000
As we are all very aware, the Covid-19 virus is impacting our communities in many ways, and we wanted to share with you what we are doing at Creative Energies to ensure the safety of our customers, employees and the general public. Read more about what we are doing to protect our people and yours here.
Solar for Good
We're not your average solar company. We are in the business for the right reasons. We are B Corp certified and operate out of Net Zero Offices. For every solar array we install, our Give Back program donates to the Honnold Foundation solar energy grants.
Amicus Advantage
Amicus is a special group of 50+ quality solar PV installers, integrators, EPCs and developers who openly share and collaborate on a wide range of business topics from operational efficiencies to sales and marketing strategies. Members experience the benefits of co-owning a large national cooperative, such as purchasing power and project financing, while remaining independently owned and operated.
01
Residential
New to solar? No problem! Our residential sales teams are here to walk you through each step of the process whether you are in Utah, Wyoming, or Idaho. Every home is different and each homeowner has their own energy and financial goals. We're here to find the system that's right for you.
Learn More
02
Commercial
We consistently offer commercial customers in Utah, Wyoming, and Idaho the best solar investment in the industry. Installing solar on your facility will reduce your electricity costs and add value to your building. We will help you understand and make the best use of tax credits or grants when available.
Learn More
75 HOME KIT INSTALLS IN 2018
Giving Back to the Community
Creative Energies partners with the Honnold Foundation for our Give Back Program. For every solar array we install, our Give Back program donates to the Honnold Foundation solar energy grants.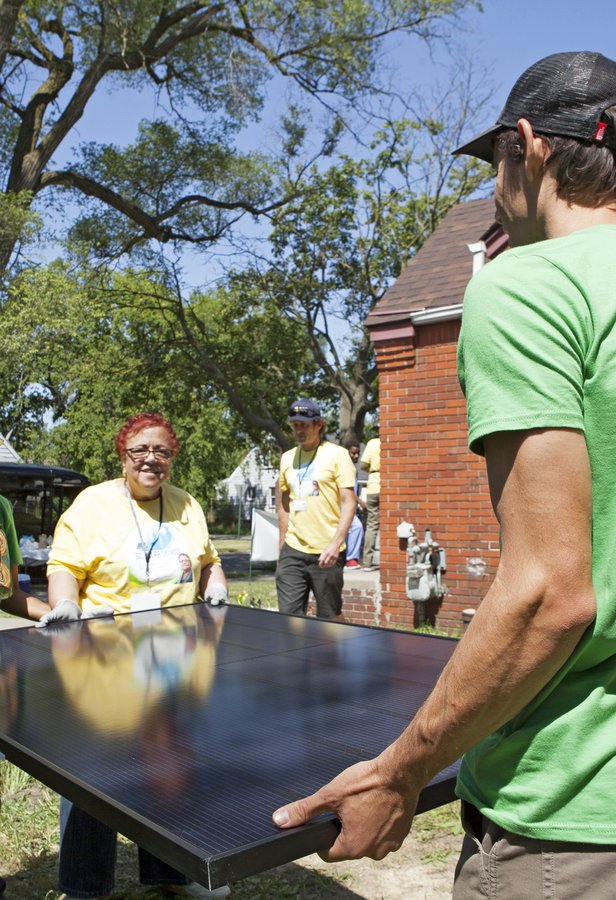 75
75 HOME KIT INSTALLS IN 2018
01
DESIGN
All Creative Energies projects are engineered and designed in-house by our team of designers, solar technicians and project managers. It is our objective to develop solar power systems that meet all local and federal safety codes, that are efficient to build and that will operate reliably with a minimum of maintenance.
02
QUALITY
We stand behind our work. We are one of the longest standing solar providers in the region because our solar systems are built to last. Whether or not your renewable energy system was installed by Creative Energies, we can maintain, repair or expand your system. We offer yearly service contracts, evaluate existing systems, and repair damaged installations.
03
SERVICE
Creative Energies' experience gives us the ability to design, build, and service a diverse range of solar projects that may puzzle others. From solar farms and supermarkets to remote ranches in Utah, Wyoming, and Idaho to Antarctic outposts. In our view, keeping existing solar power systems working well is just as important as building new ones. We maintain a team of electricians and solar technicians trained specifically in system service.
Be a part of our inner circle