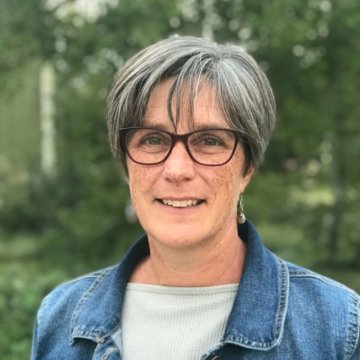 Dot Newton
Project Manager

Dot is our Wyoming/Idaho Project Manager based in Lander, WY. She is the go-to person for projects from beginning to end in Wyoming and Idaho.

Dot grew up in Laramie, WY and is a long-time Wyoming resident although she has spent several years enjoying the west coast and other Rocky Mountain areas. She has called Lander home for the majority of time.

Dot has an expansive history in the non-profit world, has started and managed two small businesses of her own, and surrounds herself fully with her family, friends, community and conservation efforts. She has a been a long-standing enthusiast of renewables and has taken an interest in Creative Energies for many years.

Dot lives in Lander with her husband and teens, a dog and five chickens and sometimes cohabitates with over 5,000 bees. She is passionate about wild mountain places and feels her best when outside, getting dirty, enjoying the sun and the stars.